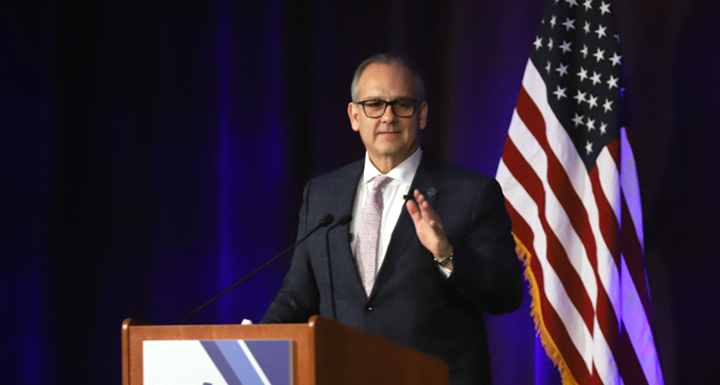 30 Jan

Superintendent Jara delivers State of the Schools address

Clark County School District (CCSD) Superintendent Dr. Jesus F. Jara delivered his 2023 State of the Schools address today, relaying to the community "We are CCSD" and challenging the community to support optimal funding, employee benefits, and innovative efforts on sustainability all in focus to support student success. 

Superintendent Jara highlighted the importance that funding plays in achieving student success and moving CCSD and the entire state of Nevada up the national rankings. The superintendent has indicated the District remains focused on having the Nevada Pupil-Centered funding formula optimally funded during the 2023 legislative session to restore education as the great equalizer it is meant to be for all students. 

During the address, Dr. Jara spoke about the importance of positive work environments for all staff in recruiting and retaining employees who care for and educate students. As part of that effort, the superintendent highlighted a new wellness service for CCSD support professionals and police officers that was approved by the Board of School Trustees. The centers will provide high-quality primary care medical services at no cost to the covered employees.

Looking to the future, Superintendent Jara highlighted the District's commitment to sustainability in Clark County. CCSD recently introduced two electric school buses to the District's fleet and is in the process of purchasing 25 additional zero-emission buses with grants from the Environmental Protection Agency. Additionally, the superintendent announced a $290 million infrastructure investment that will see nine million square feet of artificial turf installed at CCSD campuses. The conversion from grass to turf is expected to save more than 500 million gallons of water annually.

To learn more about the District, visit ccsd.net.