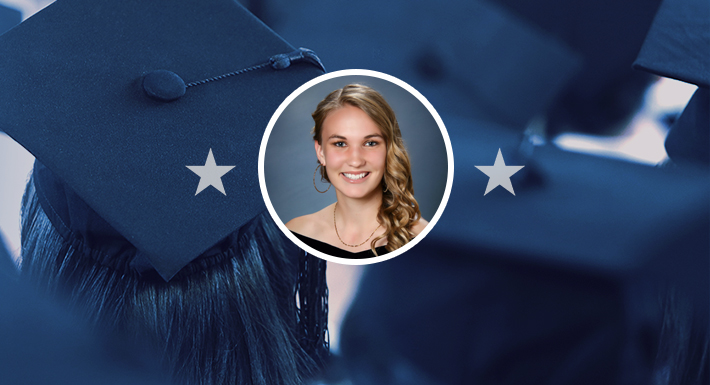 25 May

Star Graduate: Nicole White of Legacy High School

Once again this year, CCSD is honoring "Star Graduates" who stand out for academic excellence or for overcoming the odds.

Nicole White of Legacy High School is considered one of the most versatile students to ever attend Legacy. As the valedictorian, she is ranked #1 out of 635 students in addition to being selected as one of the NIAA Southern Region Top 10 Athletes for 2016. Nicole said, "It has been my personal goal to experience absolutely everything during my time in high school." She exceeded that goal by lettering in track, cross-country, and flag football. To satisfy her artistic interests, Nicole participated in the LHS Guitar Program and contributed to consistent superior ratings during CCSD Festivals. In addition to maintaining extraordinary performance in academics, sports and music, Nicole found time to contribute to the school climate and culture through Student Council, National Honor Society and as a student ambassador to the State Accreditation Committee. As a reward for her outstanding achievement and extracurricular performance, Nicole has received several scholarships and plans to study engineering at the University of Nevada, Reno. Congratulations to Star Graduate Nicole White of Legacy High School!