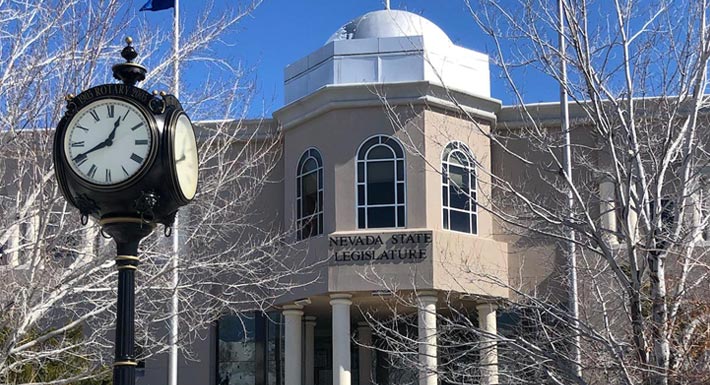 27 Feb

CCSD Trustees approve 2019 legislative platform

CCSD's top priority in the 2019 Legislature is to stabilize its budget by modernizing the K-12 school funding formula and increasing the public dollars dedicated to, and staying with, K-12 education.

The funding priority highlights the Board of School Trustees 2019 legislative platform.

The School District's representatives in Carson City will advocate to increase the base funding formula to:
Invest in our staff and students
Fund professional development for teachers and administrators, along with research-based instructional materials aligned to the academic standards to provide high-quality, standards-based instruction in every classroom
Ensure a safe learning environment
CCSD will also advocate for increases in funding to cover costs that CCSD must incur but are not fully addressed in the current education funding formula, such as employee increases, inflation, and hiring staff and purchasing materials for new schools when they open.
The Board of School Trustees also voted to support the iNVest report, which was produced as lawmakers prepare for the 2019 legislative session.
The report, which is the collective work of Nevada's 17 district superintendents, serves as the cornerstone of the superintendents' answer to the question: What is needed to improve student achievement in Nevada?
If you would like to receive updates about the legislative platform during the session, sign up here: https://ccsd.net/departments/government-affairs.
The 2019 legislative platform was discussed in the latest School Matters edition of Inside Education. The half-hour program featured Board of School Trustees Vice President Carolyn Edwards, Board of School Trustees Clerk Lola Brooks, Government Relations Director Brad Keating and Chief Communications and Community Engagement Officer Kirsten Searer. Click here to watch the program, which initially aired on Nov. 22, 2018.
To view a "Just the Facts" document on this subject, click here.
On Jan. 24, 2019, during a regular meeting, Trustees voted unanimously in support of the supplemental legislative platform for the 80th regular session of the Nevada Legislature, which begins in February. The supplemental legislative platform gives the Board of School Trustees a chance to take a stance on issues that may arise during the legislative session – but are not part of the district's main legislative platform that was passed in December.
The board's "Where We Stand" document addresses five major areas that could arise during the legislative session related to:
Rich and rigorous instruction
Increasing human capital
Efficient operations and finance
Improving teaching conditions
Oppositions to proposals including unfunded mandates