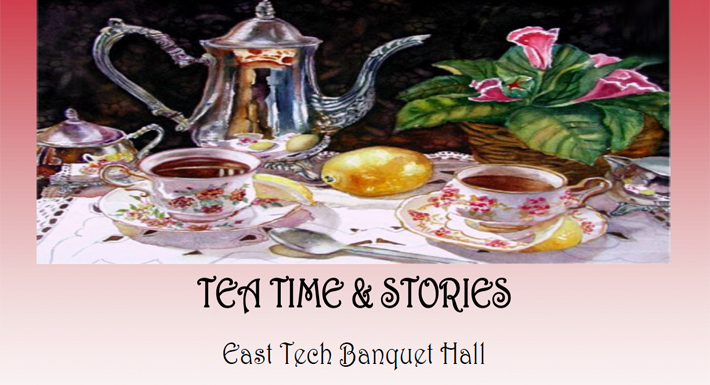 20 Mar

East Tech to present "Tea Time & Stories" March 22

GEAR UP will host "Tea Time and Stories" for East Tech students in the school's banquet hall on Wednesday, March 22 from 10:30 to 11:55 a.m. Over tea and tarts, four special guests will tell their stories in hopes of inspiring female GEAR UP program students to dream big and pursue success. Scheduled to speak are:

Laura Fucci, Chief Information Officer, City of Henderson Dept. of Information Technology
Stephani Ortiz, Founder, Cast Design Team
Barb Roberts, UNLV Director of Admissions
Jeanette Schneider, V.P., Bank of America

GEAR UP, which stands for Gaining Early Awareness and Readiness for Undergraduate Programs, is a federal program funded by the U.S. Department of Education. The goal of the program is to significantly increase the number of low-income middle and high school students who are prepared to enter and succeed in post-secondary education. For more information, call Sonza Davis at (702) 799-8888, ext. 4030.