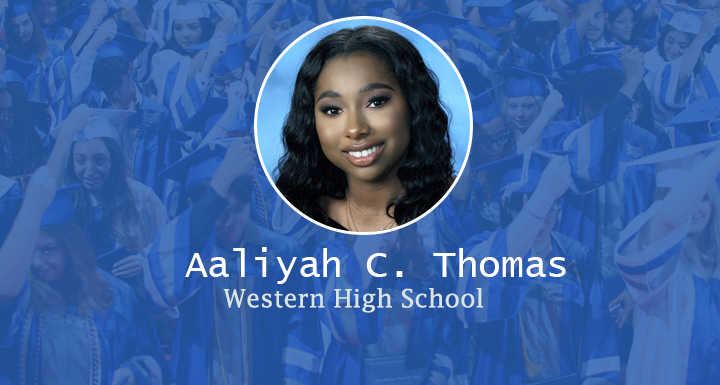 15 Apr

Star Graduates 2020 – Western

Western High School celebrates Aaliyah C. Thomas as their Class of 2020 Star Grad Award Winner. Aaliyah is a Western High School Valedictorian candidate. She currently serves as the President of HOSA and earned a scholarship to participate in a trip to Egypt. Teachers and friends describe Aaliyah as a tough competitor, who works hard for every accomplishment she has achieved.

Raised by her aunt, Aaliyah has learned to be extremely organized, persistent, and reported to be one who never gives up. No doubt her four AP classes this year have well prepared her for college. Senior Aaliyah has applied to more than 20 colleges including Brown University, Dartmouth College, Hofstra University, and Loyola Marymount. Western High School wishes Aaliyah Thomas a lifetime of continued success and is proud to have been part of her journey.

To view more Class of 2020 CCSD Star Grads, click here.