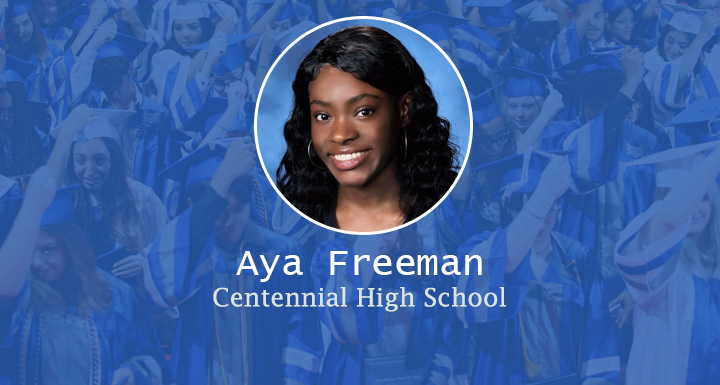 07 May

Star Graduates 2020 – Centennial

Aya currently serves as the Centennial High School Student Body President and she is also in the National Honor Society, French Honor Society, and is also a member of the school's Track & Field team. After high school she plans to enlist in the United States Air Force. While enlisted, she plans to continue her education to further and enhance her future. The years she has spent at this school have been beneficial and have aided her in forming an amazing future. She is always striving to become better. Any time that she has doubt in her actions, she remembers that success and improvement comes from failing and sequentially learning from her mistakes. She is a good role model and remembers her classmates to always stay positive and relate that positivity onto others.

To view more Class of 2020 CCSD Star Grads, click here.