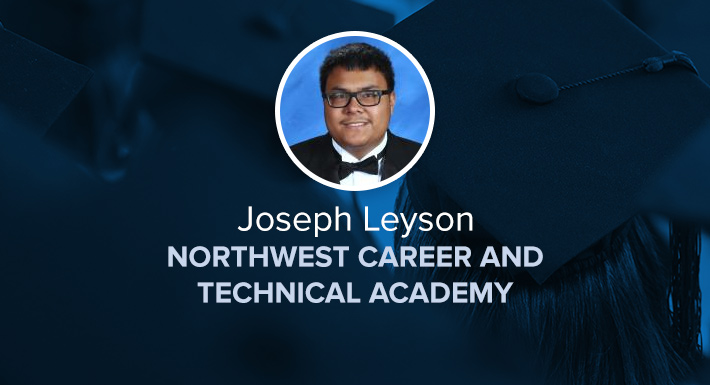 22 Apr

Star Graduates 2019 – NWCTA

Joseph Leyson is a senior successfully completing Northwest Career and Technical Academy's biomedical program. Joseph's autism creates many challenges for him, specifically in the realm of peer to peer communication, self-advocacy and verbal or written expression. Over the course of four years, Joseph has worked hard to improve his communication and expression skills.

In spite of his autism, Joseph chose one of the harder programs at NWCTA. The biomedical program is rigorous and demanding, but Joseph has met every challenge. Lastly, Joseph suffered the tragic loss of his father as a sophomore. This loss left a huge hole in his family, but Joseph marched on and maintained his 3.0 grade point average. Joseph chose not to shut down and remained dedicated to his school work and his family.

We could not imagine a student who has overcome more to succeed in school. His reaction to his father's death and his fight to not let his autism limit his success display his unparalleled work ethic and determination.

Visit ccsd.net/students/star-graduates to see more of CCSD's 2019 Star Graduates.