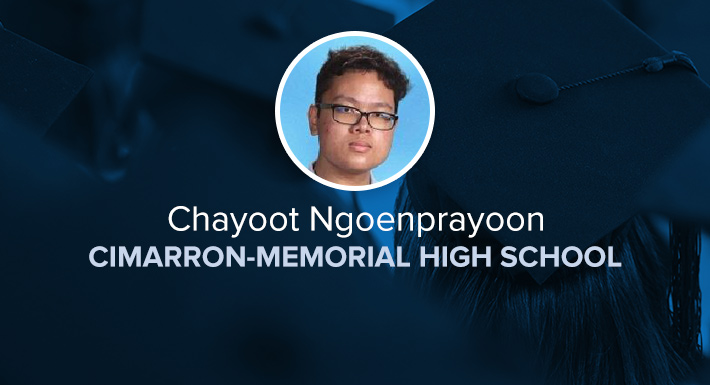 18 Apr

Star Graduates 2019 – Cimarron-Memorial

Cimarron-Memorial High School's Star Graduate is Chayoot Ngoenprayoon. Chayoot moved to the United States from Thailand at the beginning of his junior year. When he enrolled, he was unable to access his school records from his home country, so he was told he would need to make up the credits he was missing from his freshman and sophomore years.

Chayoot worked diligently all summer in our online summer school program to make up as many credits as possible. He has continued to work on those missing credits in our virtual lab throughout his senior year and has sustained this workload while maintaining a 3.5 GPA.

Chayoot's hard work will pay off this May as he graduates on time with his fellow classmates.

Visit ccsd.net/students/star-graduates to see more of CCSD's 2019 Star Graduates.