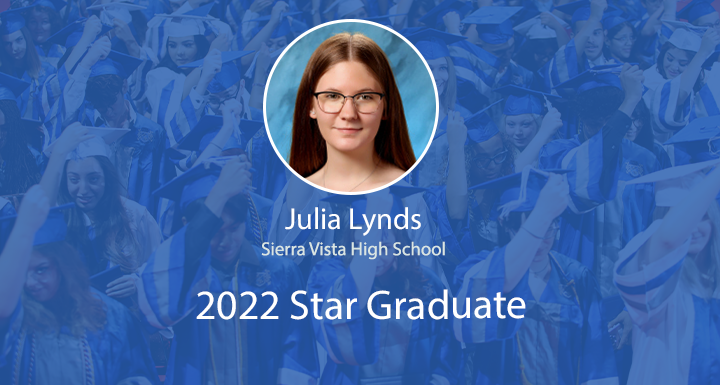 19 Apr
As a freshman and sophomore, Julia struggled with peer pressure and chose to surround herself with peers who were making poor decisions regarding their academics and behaviors on campus. However, over the last two years the administrative staff and teachers who she had as an underclassmen have seen an incredible change in her attitude and outlook on school. She has consciously made better decisions regarding the people she associates with on a daily basis, has shifted her focus and energy on doing well in school and working, and has in turn become a mature young adult with straight A's and B's and no behavior concerns.
Julia has demonstrated grit and fortitude over the last couple of years through facing some life obstacles both in and outside of school. She consistently demonstrates respect and professionalism with the teachers and staff, is always willing to help out and comfort her peers in need, and has become an extremely self-sufficient, responsible young adult. She has earned the trust of her teachers and administration and is now a student and office aide, demonstrating she is reliable and dependable. Julia is one of the kindest students I know. She is calm and quiet but impactful on campus from her ability to support others to her willingness to help make the campus a better place. She is well-deserving of this award!
To view more Class of 2022 CCSD Star Grads, click here.