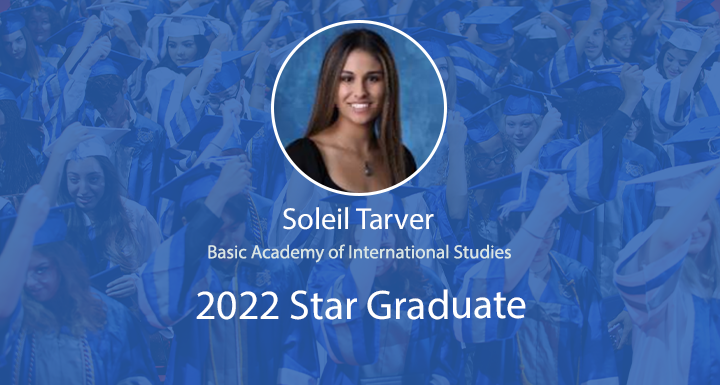 20 Apr
Understanding exactly who she is, and having the strength to overcome any challenges, has shaped Soleil into the "Great" person she is today. Earning nothing less than an A throughout high school, Soleil is on track to graduate with the third-highest GPA in her class in addition to being an IB Diploma candidate. She has achieved everything she has set out to achieve at this point, and looks forward to pursuing more of her dreams and goals with an excellent college education so she can increase her reach to make an even greater impact on our community and beyond.
Soleil is one of 1,674 Finalists to receive a full four-year scholarship to The University of Notre Dame through the Questbridge National College Match!
To view more Class of 2022 CCSD Star Grads, click here.