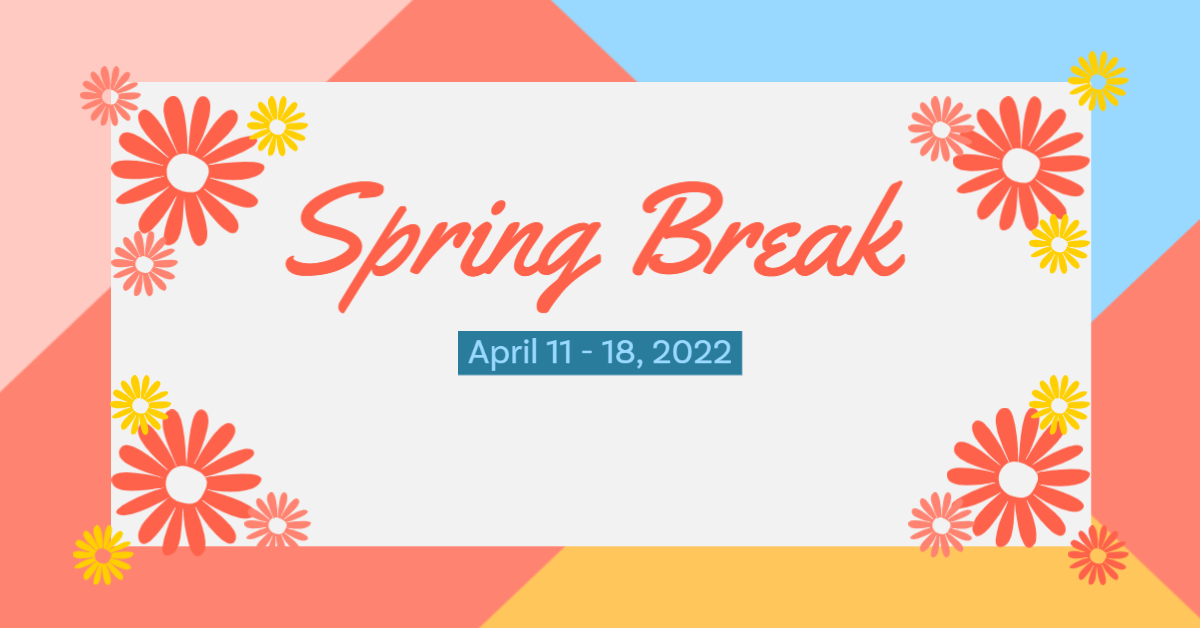 01 Apr

Classes resume on Tuesday, April 19

Spring Break is being held from April 11 – 18, 2022. There will be no school on April 18, 2022 to serve as the contingency day. School will be back in session on Tuesday, April 19, 2022.

The Connection Line will be available to students from 8 a.m. to 4 p.m. daily during Spring Break by calling (702) 799-6632 to speak with a caring counselor or social worker.

This telephone hotline is staffed by volunteers who are CCSD social workers and school counselors for students who would like to talk with one of them during the Spring break.

Additionally, Safe Voice is available to parents, students and teachers 24 hours a day at

www.safevoicenv.org

or by calling (833) 216-7233.