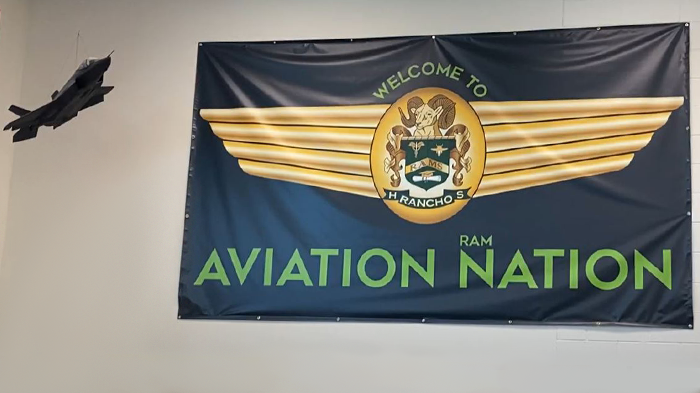 01 Sep

Rancho HS Aviation graduate becomes pilot

Recently, a graduate of the aviation program became a pilot with Frontier Airlines. Read more about it here. 

Previously:

RamJets take top spots in both the national and international categories

LAS VEGAS – A team of students from Rancho High School's Academy of Aviation won the 2023 Real World Design Challenge (RWDC) competition in both the international and national categories.

The RamJets team features seven members, and as winners, each student gets a $50,000 scholarship from the Embry-Riddle Aeronautical University.

Every teacher that participates in the RWDC gets $1 million in professional engineering software along with training, curriculum materials and access to mentors. Each team consisting of three to seven high school students uses these resources to solve an engineering challenge currently faced by the industry. The event was virtual this year.
The RamJets beat schools from China and the Philippines in the international category. This was the team's second time winning the national competition, the first coming in 2013.

The RWDC is an annual high school competition run by a public-private partnership with the goal of sustainably increasing the Science, Technology, Engineering, and Mathematics (STEM) workforce.