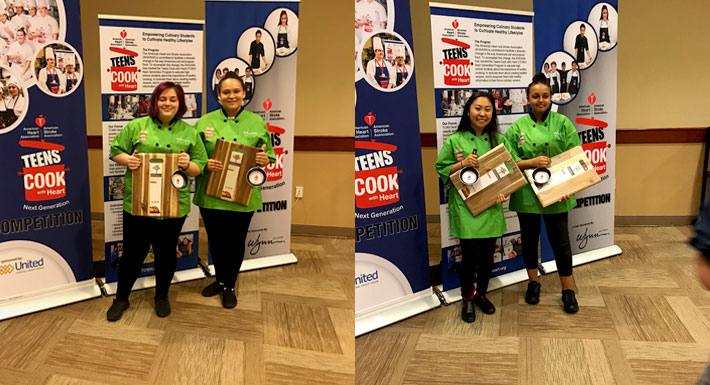 02 May

Rancho Culinary Students win at Heart Competition

Rancho High School's Culinary Students competed at the American Heart Association Teens Cook With Heart Competition, taking place at the MGM Las Vegas Culinary Academy.

Jenna and Nuhamine took 1st place in the Level 1 Savory Category. Camie and Hayley took 1st place in the Level 1 Sweet Category. This was such a wonderful opportunity for our first year students to demonstrate everything they've learned this year.

Thank you Ms. Rheinwald and Ms. Zimet for your hard work in helping our students prepare for this competition.

The Teens Cook with Heart program by the American Heart Association aims to provide high school students with knowledge in nutrition through lecture and cooking.