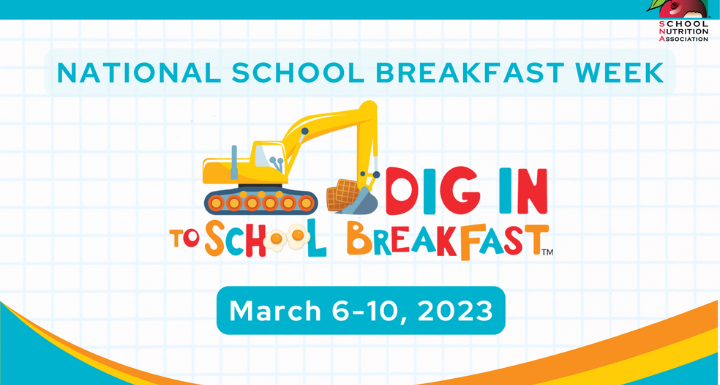 03 Mar

National School Breakfast Week, Mar. 6-10

CCSD is celebrating National School Breakfast Week (NSBW) beginning March 6-10, 2023. Families are encouraged to take advantage of the healthy choices available with school breakfast. This year's NSBW theme is "DIG IN to School Breakfast," highlight the benefits of building better nutrition by starting the day with a healthy school breakfast.

School breakfast menus are available at menu.ccsd.net.