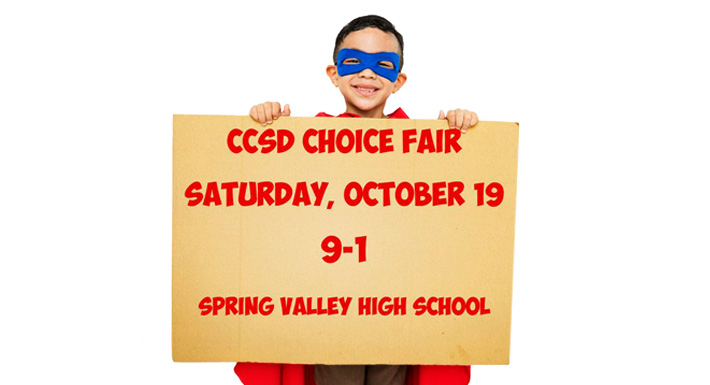 18 Oct

Community invited to Magnet Choice Fair this Saturday, Oct. 19

CCSD Magnet Schools, Career & Technical Academies, and Select Schools will hold a Fall Choice Fair on Oct. 18 from 9-1 p.m. at Spring Valley High School, 3750 S. Buffalo Dr., Las Vegas.

This year's Choice Fair will feature performances, demonstrations and representatives from all Magnet, CTA, and Select Schools as well as representation from NV Learning Academy and College of Southern Nevada H.S. For more information, call (702) 799-8492, ext. 4153, or visit magnet.ccsd.net.