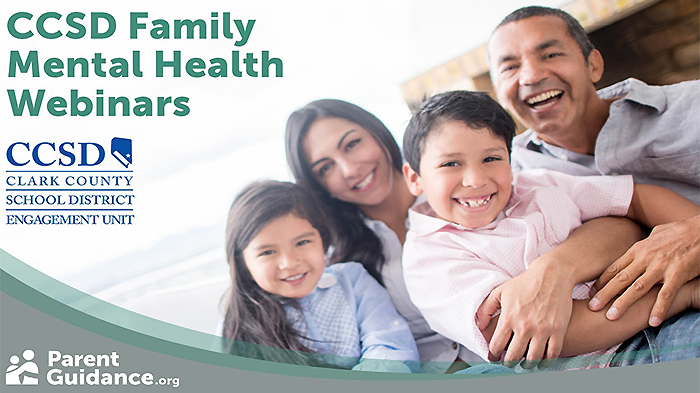 24 Jul

CCSD families provided additional mental health resources

LAS VEGAS – The Clark County School District (CCSD) recognizes the importance of mental health in every child's development, well-being, and educational outcomes. Utilizing ESSER III (Elementary and Secondary School Emergency Relief) funding, the District is working with the Cook Center for Human Connection to provide families with free access to resources focusing on mental health challenges through ParentGuidance.org. 

This new resource includes video courses on demand covering difficult parenting topics. It also offers individualized coaching for any parent/guardian in CCSD and weekly interactive webinars. Topics range from dealing with your child's anxiety, emotional regulation, experiences with bullying, protecting your child on social media and what parents/guardians need to know about suicide prevention. 

Schools and families play a crucial role in supporting our children's mental health. Working together can help ensure that every child has the opportunity to reach their greatest potential. 

To take advantage of this resource, visit ParentGuidance.org, and watch for the Parentlink communication that includes a registration link and a full schedule of live webinars.