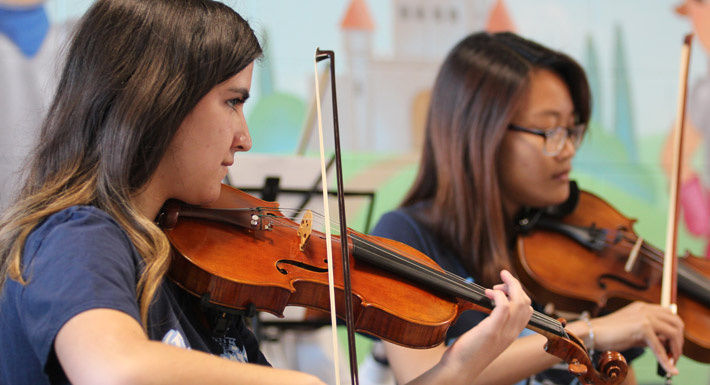 01 Mar

CCSD celebrates Music in Our Schools Month

CCSD is celebrating Music In Our Schools Month, March 1-31, 2023. For more than 20 years, the Clark County School District (CCSD) has been recognized as one of the "Top 100 Communities For Music Education." CCSD music teachers are regularly selected as presenters, adjudicators and trainers at the regional, national and international levels.Beginning March 2, 2023, CCSD's secondary fine and performing arts programs will join over 300 secondary ensembles that will participate in Secondary Music, Dance, and Theatre Festivals in March and April. Over 10,000 students will have the experience of performing on a professional stage and to learn from nationally-known adjudicators and clinicians. These festival experiences represent the culmination of months of learning for performing arts students. Festival performances are open to the public and are well attended by families and community members.

The Rancho High School Band (Clinton Williams and Andrew Smouse, Directors) was recently recognized as a National Band Association Program of Excellence Blue Ribbon Award recipient. Only five high school bands in the United States received this award in 2022. The award was presented on December 20, 2022 at the Midwest Clinic in Chicago.

For more information on music education at CCSD, visit the Curriculum and Professional Development Division website at https://ccsd.net/divisions/curriculum-professional-development-division.