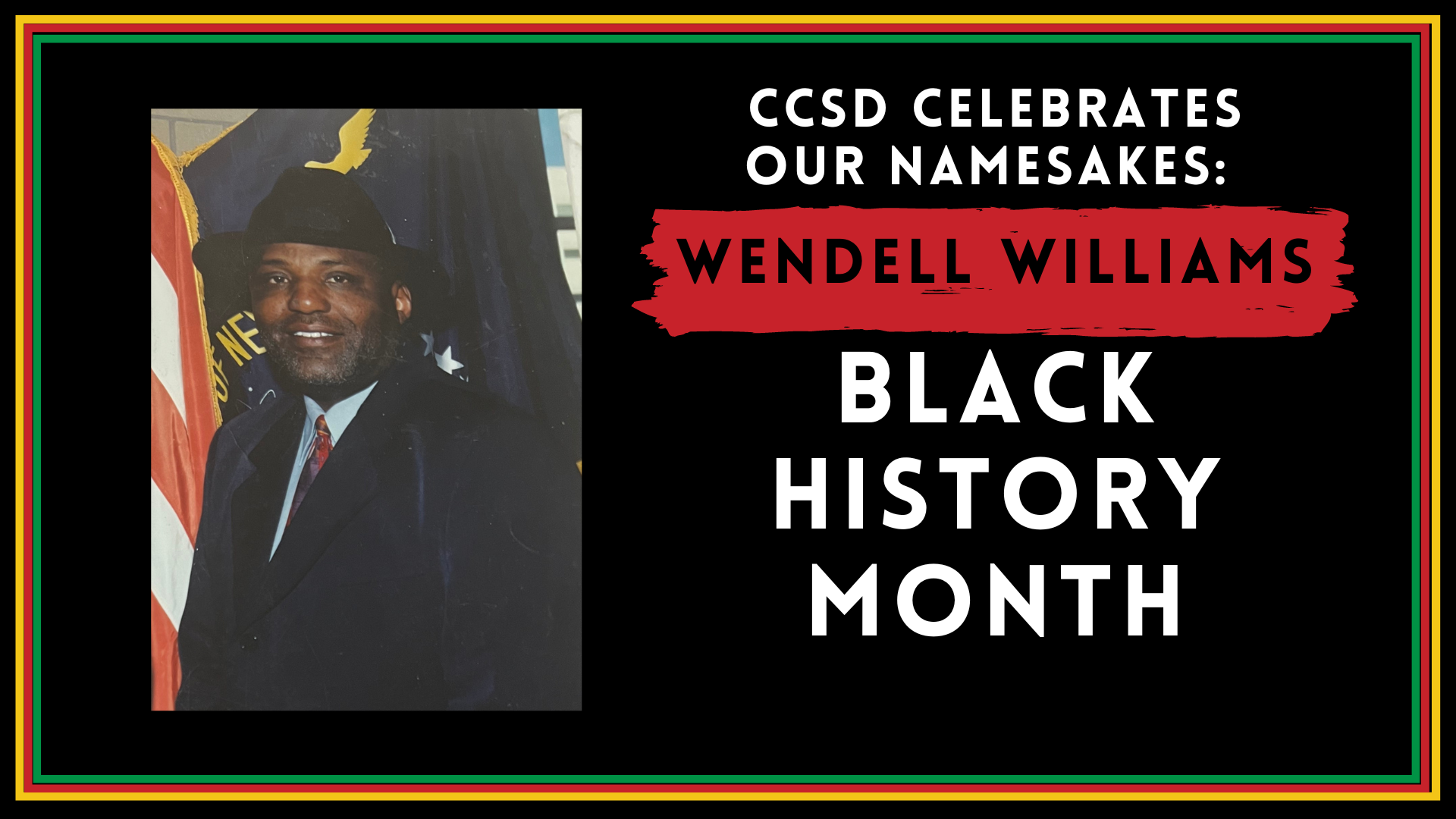 28 Feb

CCSD celebrates its namesakes: Wendell Williams

Wendell P. Williams served students and families in the Clark County School District (CCSD) for 11 years as a teacher before becoming a community facilitator and coordinator.

Mr. Williams served on the Nevada Assembly from 1987 to 2004. His objective in Carson City was to make the Nevada educational system accessible to all. He was the Chairman of the Assembly Committee on Education. Mr. Williams also received the Crystal Apple Award from CCSD for his outstanding civic leadership.

He founded the Martin Luther King, Jr. Committee as well as the Dr. Martin Luther King, Jr. parade in Las Vegas.

Madison Elementary School was renamed Wendell P. Williams Elementary School in 2002.