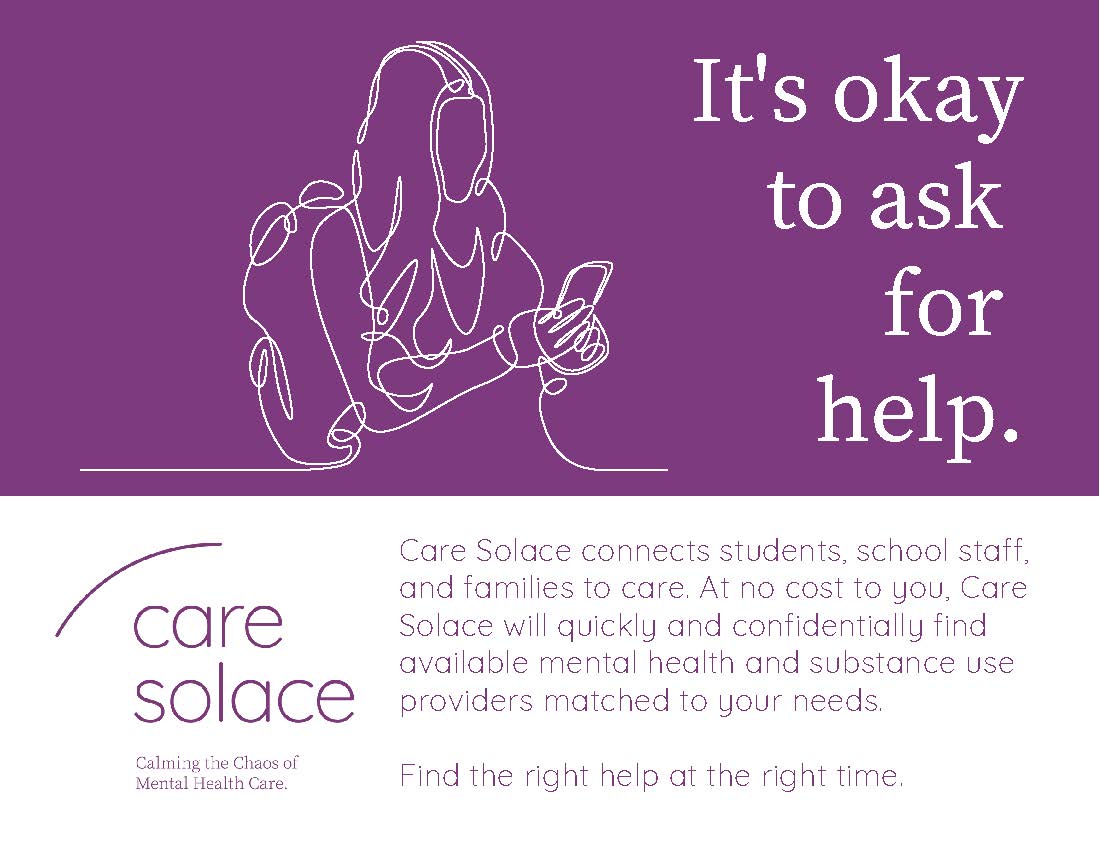 04 Sep

CCSD adds mental health tool for students and families

The Clark County School District (CCSD) continues to increase mental health resources available to students, employees and families. CCSD has partnered with Care Solace for mental health care coordination services.

"This new service gives our school-based mental health providers another tool to help students struggling with mental health," CCSD Superintendent Dr. Jesus F. Jara said. "Care Solace provides our students and staff with a streamline process to find mental health providers."

Paired with other mental health resources, like the Beacon Alerts and GoGuardian, Care Solace will expand the safety net available to families to offer additional support services.

Care Solace provides a Care Companion™ team that can quickly and confidentially find available providers in the community. Care Solace also equips school systems with a customized online tool that gives community members a way to anonymously search for community-based providers matched to their needs. They help families with private insurance, Medicaid, and no insurance and are available 24/7/365 in any language.

"The return to in-person learning and the lasting effects of loss and grief pose new challenges for staff and families in the 2021-22 school year," said Chad Castruita, Founder and CEO of Care Solace. "We are proud to support CCSD in prioritizing the well-being of its school community by providing timely access into mental health care and substance use treatment services."

The Care Solace service is now available at no cost to CCSD students, staff, and their families. For more information about Care Solace, please visit https://www.caresolace.org/.

About Care Solace

Care Solace is on a mission to calm the chaos of mental health care. The organization provides mental health care coordination services for school systems, existing to ensure that students, staff, and their families quickly connect to verified providers in their communities. Care Solace offers proprietary software to aggregate mental health care providers and substance use treatment options. As of June 2021, Care Solace proudly serves three million students and twelve million staff and family members in over 300 school systems. The Care Companion™ team has connected over 200,000 students, staff, and family members to care.

To learn more about the Clark County School District, visit ccsd.net.