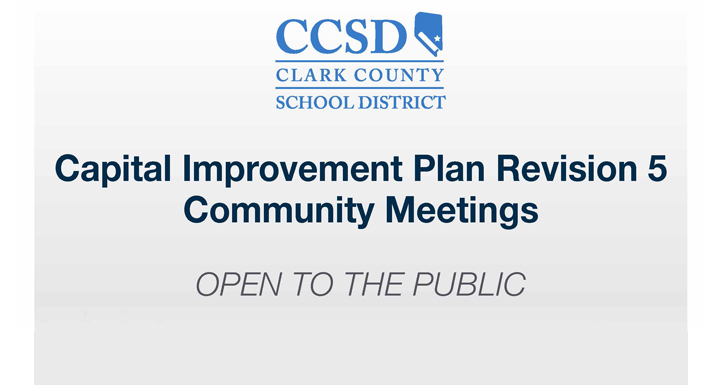 19 Oct

Capital Improvement Plan Revision 5 Community Meetings

Please join us as we navigate through our draft presentation of the 2015 Capital Improvement Plan

As the student population in Southern Nevada grows, the Clark County School District (CCSD) must look ahead and plan for sustainable infrastructure that will ensure student achievement for every student. CCSD's Capital Improvement Program (CIP) is made possible through bond funds that allow the district to address student growth and all the areas it impacts. Bond funds cannot be used for daily operation costs, they can only be applied to CIP projects such as building new schools, school replacements, phased replacements, renovations, modernizations, technology upgrades and transportation.
---
October 26, 2021 – 5 p.m.
Foothill High School, Theater
800 College Dr., Henderson, NV 89002
---
Wednesday, October 27, 2021 – 5 p.m.
Las Vegas Academy, Room M15
315 S. 7th St., Las Vegas, NV 89101
---