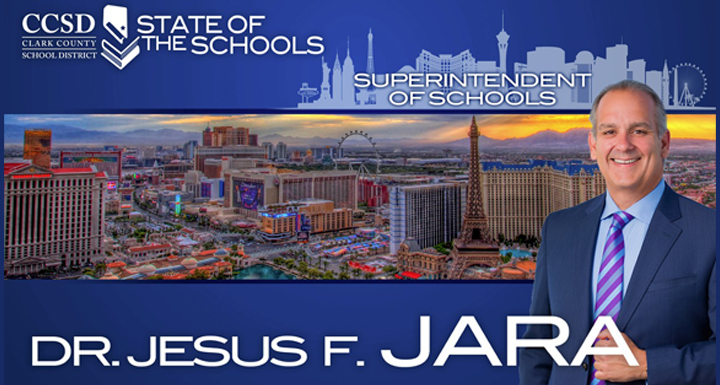 10 Mar
Clark County School District (CCSD) Superintendent Dr. Jesus F. Jara delivered his 2022 State of the Schools address with a theme of "Emerging Stronger Together." Board of School Trustees President Irene A. Cepeda and the CCSD Board of School Trustees were in attendance.
The 2022 State of the Schools focused on student proficiency rates and ways the District is supporting students' academic and social-emotional needs. The event was live-streamed at 8:30 a.m. on ccsd.net.
The State of the Schools Address can be watched here.