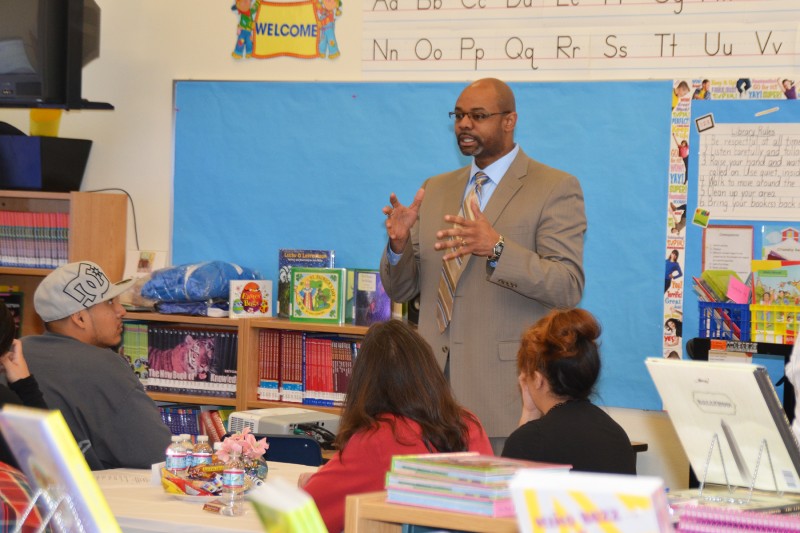 09 Sep

Victory Schools seek to elevate student performance

The wheels are already in motion on raising the bar on student achievement in the Clark County School District (CCSD) and in an effort to accelerate the progress, several actions taken by the Nevada Legislature have created additional opportunities to help reach that goal.

During the recently completed legislative session, Senate Bill 432 allocated $21 million from the state general fund to establish a new Victory Schools program. The legislative action has resulted in the Nevada Department of Education selecting 22 CCSD schools as Victory Schools beginning with the 2015-16 school year.

In order to be a Victory School and qualify for the funding for additional programs and services, the state of Nevada designated the schools as having high numbers of students living in poverty and receiving one of the two lowest rankings under the Nevada School Performance Framework.

While this is the first year of the program and adjustments will be made to each school's program as the year progresses, there are key components to raising student achievement at these schools. Each of the Victory Schools must include a comprehensive needs assessment and community input panels when developing their action plans. Those plans will be monitored monthly so adjustments can be made quickly rather than waiting until the end of the school year.

Assistant Chief Student Achievement Officer Celese Rayford supervises nine of the Victory Schools and she said parent engagement is a key element for them.

"A big part of the Victory Schools is parent engagement. Each school will hold meetings to collect community input and incorporate that feedback into their plans," she said.

Rayford added that in addition to seeking input through meetings, the district will also increase its outreach through the new FACES (Family And Community Engagement Services) centers. FACES will provide families with a variety of educational resources and supports including classes and workshops focused on parents becoming teaching partners, navigating the school system, parent leadership and family wellness and development. These classes will be offered at 16 CCSD campuses beginning in October.

Another important element to developing the plans that fit each school is that principals will have the autonomy to make curriculum and budget decisions to improve student achievement and here is a list of what all Victory Schools will provide:
Pre-kindergarten and kindergarten
Summer and after school programs
Expanded reading center
Additional professional development for teachers
Paraprofessionals to support high-quality instruction
Wrap-around supports
Programs and services to support high-quality instruction
For a list of CCSD Victory Schools, click here.