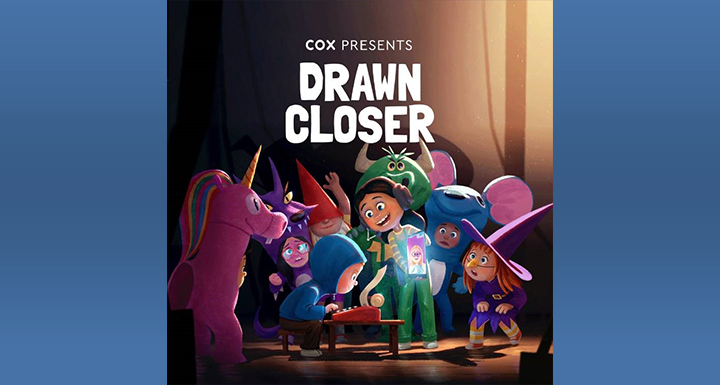 11 May

Thurman White Academy students perform an animated short: "Drawn Closer"

When COVID-19 cancelled their school play, Cox partnered with Thurman White Academy of the Performing Arts and Academy Award winning director Patrick Osborne to reimagine the play as an animated short, voiced and performed by the students named "Drawn Closer."

Using mobile motion capture technology, the students of Thurman White were able to perform together again – all from the safety of their own homes. This film was produced by Cox and ad agency 180LA for The Connections Project – a series of initiatives directed at providing human connection where it's needed most.

They tell stories that inspire all of us to stay connected and show the power technology has to bring us closer to one another during difficult times.

Special to thanks to Ms. Candy Wilder and her drama students at Thurman White Academy of the Performing Arts: Audrey, Ava, Bryan, Bryleigh, Chloe, Evelyn, Everett, Francisco, Geraldine, Kendall, Lanae, Luis, Madison, Maia, Mackenzie, Nathan, Penelopi, Peyton, Preston, Reagan, Rose, Shaylan.

These 22 theater kids got an opportunity of a lifetime to see themselves as animated characters. The animated short was premiered on May 9, 2021. Click here to watch the video.