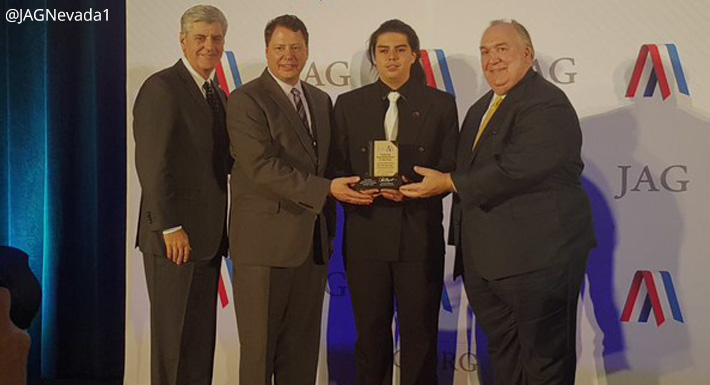 10 Dec

Superintendent Skorkowsky receives National Superintendent of the Year Award

The national board of directors of Jobs for Americas's Graduates (JAG) recently recognized Clark County School District's Superintendent Pat Skorkowsky as the National Superintendent of the Year during the 2015 National Leadership Awards.

The National Leadership Awards recognize local and state leaders who have demonstrated a high level of commitment and involvement in the support of JAG and the student leaders the organization serves. In Nevada, 37 schools currently follow the JAG national model, with 19 of them being CCSD schools, representing 689 students.

"It is our great honor to recognize Superintendent Skorkowsky for his commitment to education in Nevada and the execution of the JAG program in numerous Clark County schools," said Jobs for Nevada's Graduates Board Chairman Frank R. Woodbeck. "Superintendent Skorkowsky committed to the JAG program after seeing a successful pilot with seven schools. He is among our most active and engaged members, supporting young people across the state."

JAG is a national nonprofit organization that helps at-risk students graduate from high school and make successful transitions to postsecondary education or careers. For more information about JAG, visit www.jag.org.

Photo courtesy of @JAGNevada1.