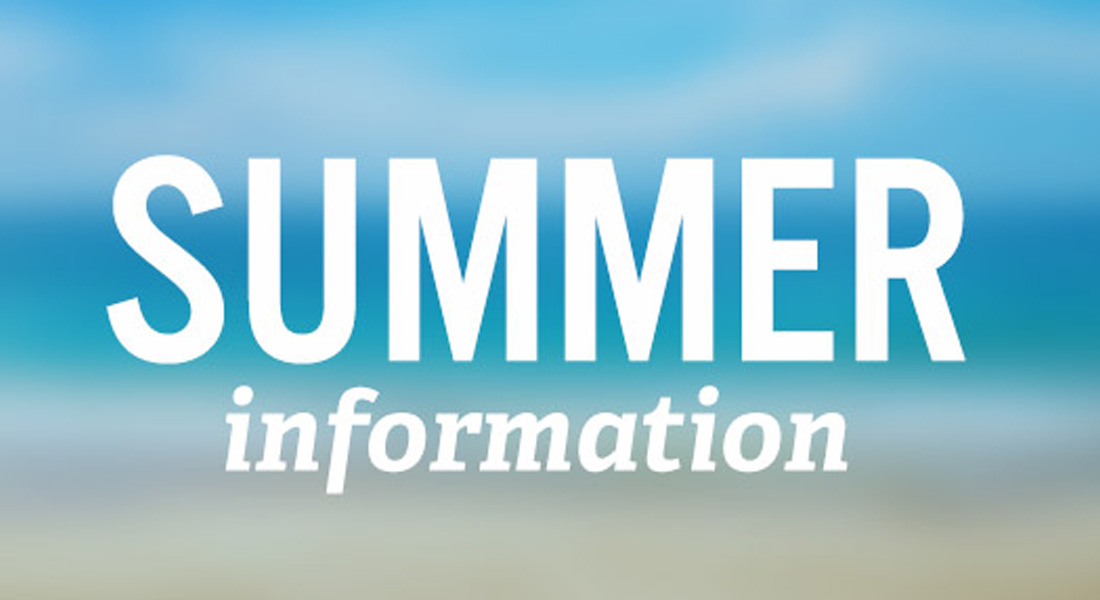 01 Jul

Summer resources for parents and students available online

Summer is just around the corner, and to help ensure a safe and productive break, the Clark County School District (CCSD) is providing parents with a list of activities and resources to keep students busy and learning.

Parents and students can visit ccsd.net/summer, a one-stop web page with information on a variety of topics including summer classes, food service programs, FACES, Safekey partners, summer camps, summer safety, back to school fairs and hiking trails in Clark County. Vegas PBS also offers Ready to Learn workshops that integrate tips for viewing television, literacy strategies and hands-on activities to extend students' learning at home.

"Take advantage of summer to enjoy a great book," said CCSD Superintendent Dr. Jesus F. Jara. "Let us know what you're reading this summer! Just Read! Send us a picture of you reading your book."

Make sure to add @ClarkCountySch on Twitter, Facebook and Instagram, so you can stay connected and post a summer photo.

The last day of the current school year is May 23, 2019. The 2019-20 school year will begin on Aug. 12, 2019.

CCSD also provides free meals to students during the summer. Each year, with assistance from the U.S. Department of Agriculture and other partners, CCSD is able to provide free meals to students when school is out. Any student under age 18 may come and eat at hosted sites at no cost. For a list of sites that will be providing lunches during the summer, go to http://www.ccsdfs.info/summer.

For those who cannot wait to get back, the Back to School Fairs have already been scheduled. Parents and guardians can find information on Infinite Campus, food services, instruction unit, transportation, police services, and demographics and zoning. The fairs have been scheduled at four locations:
Saturday, July 20, at the Galleria at Sunset, 10 a.m. – 3 p.m.
Saturday, July 27, at The Boulevard, 10 a.m. – 3 p.m.
Saturday, Aug. 3, at the Meadows Mall, 10 a.m. – 3 p.m.
Saturday, Aug. 10, at the Downtown Summerlin, 10 a.m. – 3 p.m.
These resources are sure to help students and parents make the most out of the summer break.
For more information, click here.