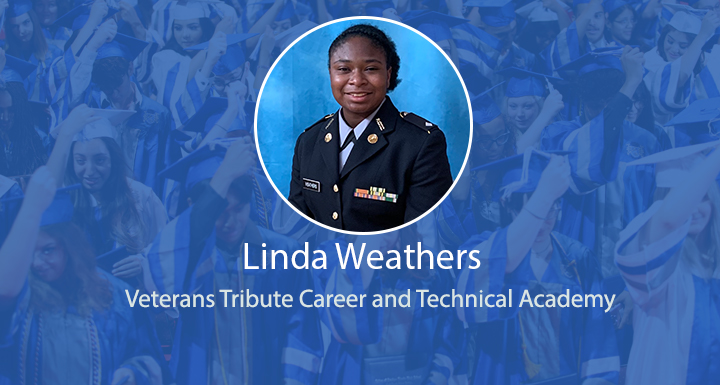 13 Apr

Star Graduates 2021 – VTCTA

Linda Weathers is VTCTA's 2021 Star Graduate! Linda is strong, tenacious, determined, and hard working. She refuses to give up regardless of what obstacles come her way. She is highly involved in several organizations on and off campus, and she is always ready to take on new challenges. Linda plans to study criminology when she graduates and attends university next year, and any of her ten options will be lucky to have her! With her drive and determination, we have no doubt that she will make a positive impact on the world. We couldn't be more proud of you, Linda! Congratulations!

To view more Class of 2021 CCSD Star Grads, click here.