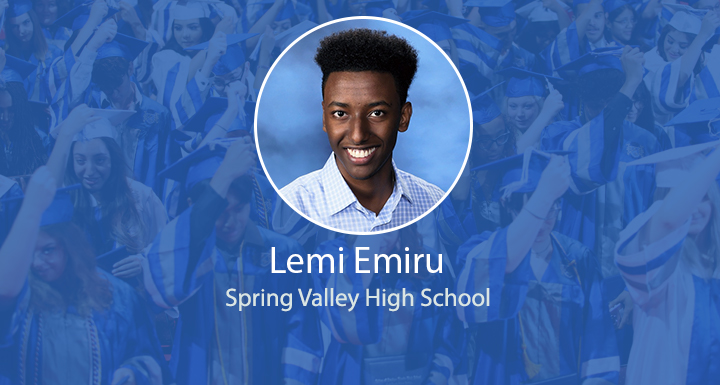 23 Apr

Star Graduates 2021 – Spring Valley

Lemi Emiru immigrated to the United States from Ethiopia in 2016 and spent one year in Chicago prior to arriving in Las Vegas. When he enrolled at Spring Valley in October of 2018, he was already 17 years old, yet due to his family's movement had not yet started high school. At that time a decision was made to skip 9th grade, enroll him as a 10th grader, and use online credit recovery to catch up on any missing credits. That he successfully did so is commendable, but he also managed this while attending the very challenging International Baccalaureate Program at Spring Valley. Just three short years later, Lemi has a 3.9 unweighted GPA (5.1 weighted) and has earned straight A's in the International Baccalaureate Diploma Program, which is without a doubt the most challenging curriculum available to Nevada 11th and 12th-grade students. He has already been accepted to the Honors College at UNLV and hopes to one day attend medical school. I cannot imagine any student more deserving of this recognition. He is a truly inspiring young man and we have been lucky to be a part of his story.

To view more Class of 2021 CCSD Star Grads, click here.