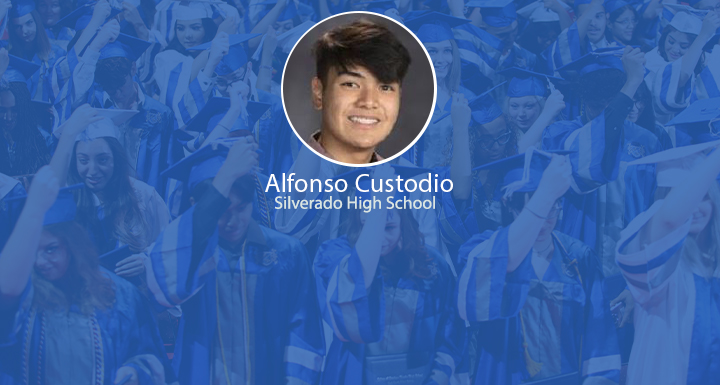 04 May

Star Graduates 2021 – Silverado

Alfonso Custodio has demonstrated to be a top student at all times earning straight A's throughout his entire high school career, while being a student-athlete as well. He is our school's current Valedictorian for the class of 2021.

To view more Class of 2021 CCSD Star Grads, click here.