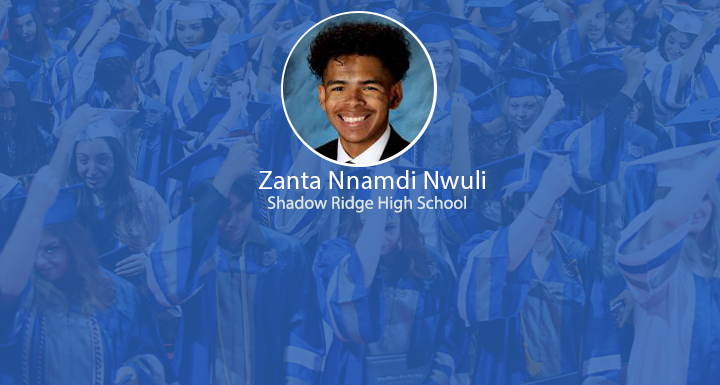 05 May

Star Graduates 2021 – Shadow Ridge

Zanta Nwuli is the Star Grad Nominee for Shadow Ridge High School. It was a tough decision for this graduating class because there are so many deserving students. However, after much discussion and debate, Zanta was the student who stood out above the rest. Zanta will finish the school year as our 2021 class valedictorian. It is clear that he is an exceptional student who shows great discipline and a strong work ethic. Zanta's character is what really makes him stand out from his peers. He is mature beyond his years, he shows great respect when interacting with staff and he can consistently be counted on to make good decisions. Zanta is everything you want in a high school student and then some. He will make a fine representative for Shadow Ridge High School and Clark County School District.

To view more Class of 2021 CCSD Star Grads, click here.