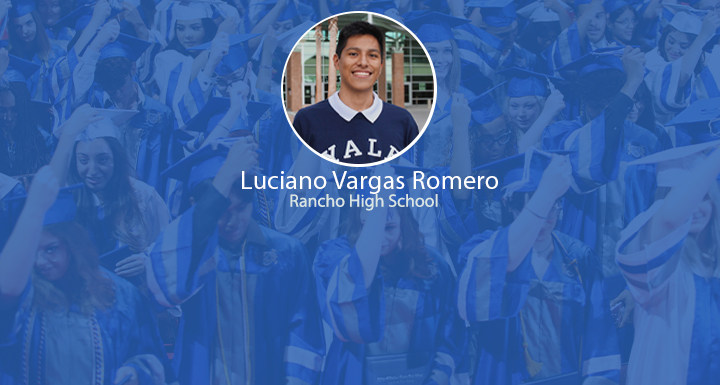 30 Apr

Star Graduates 2021 – Rancho

Luciano is a top student in the Medical Magnet Program here at Rancho High School and he will be a first-generation college student in the fall at Yale University studying Molecular, Cellular, and Developmental Biology. Luciano's family has made many sacrifices and faced many challenges to support Luciano's dream of attending college to become a physician.

During high school, Luciano has maintained a perfect grade point average. His schedule has always been rigorous; taking his first AP class as a freshman and filling his transcript with honors and AP courses since then. As a Senior, he manages to maintain stellar academic standards with a rigorous course schedule that includes six advanced placement classes, as well as his medical magnet class. In addition to his academically rigorous class schedule, he is still able to devote time to participate in the Band as drum major. Luciano possesses a great ability to easily adapt to situations as he maintains an even temperament in difficult circumstances. Luciano is an intensely determined young adult with a level of maturity and commitment not usually found in students his age. Luciano has the ability to achieve his dreams and change the world. The entire Rancho Ram family is beyond proud of this Star Graduate, and we cannot wait to see what he does next!

To view more Class of 2021 CCSD Star Grads, click here.