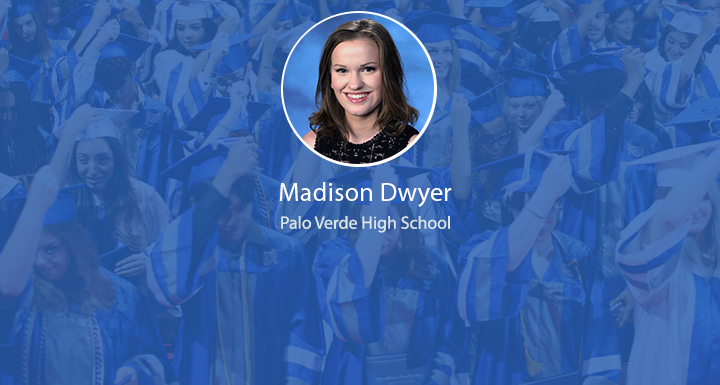 19 May

Star Graduates 2021 – Palo Verde

Madison Dwyer is a star graduate because she perseveres through any challenge. After losing her sister to a rare brain disorder early in her formative years, Madison's perspective on life and living changed. Not only is she an International Baccalaureate Diploma Candidate at Palo Verde High School, she is also the President of IB Council and an integral board member of the Nevada Association of IB World Schools Student Leadership, always respecting the perspectives of others and their relationships to the world. Madison approaches every task with a positive attitude and fortitude while making those around her feel integrated and heard. Madison is a true hero to many people as she truly makes the world a better place.

To view more Class of 2021 CCSD Star Grads, click here.