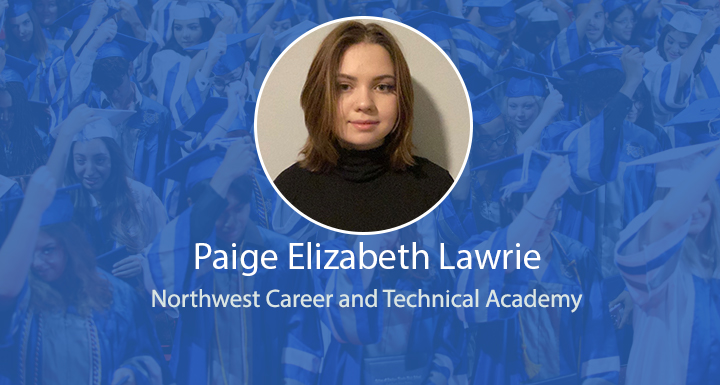 21 Apr

Star Graduates 2021 – Northwest CTA

"Born in Baltimore, MD, I found myself moving around a lot. I changed schools multiple times in California before I eventually moved to Las Vegas in the 2nd grade. My single mother began her own college education as I entered middle school, and my sister and I found ourselves in new and unfamiliar circumstances in our responsibilities and our finances. Graduating at the top of her nursing program class, she has become a guiding force for myself and my siblings to continue our own educational journeys despite our hardships.

Admission to Northwest Career & Technical Academy became my first step in continuing my education. High school presented both new challenges and opportunities. I joined Student Council as a Freshman and have remained until my Senior Year. I worked as the Editor-in-Chief for the school newspaper, held a lead role in a school play, and became a national volunteer with the American Red Cross.

New challenges arose towards the end of my junior year as the pandemic began and my grandmother moved into our household. My mom and I were full-time essential workers, putting both her health and ours at risk. Nevertheless, my mom has always placed the highest priority on continued education, and she pushed me to continue my studies, activities, and to apply to college. In my senior year I was our school's Student Body President, and I was honored as the Nevada Association of Student Councils 4AII Vice President, the first State Board officer from my school. I recently received early admission to Columbia University and will be attending in the fall."

To view more Class of 2021 CCSD Star Grads, click here.