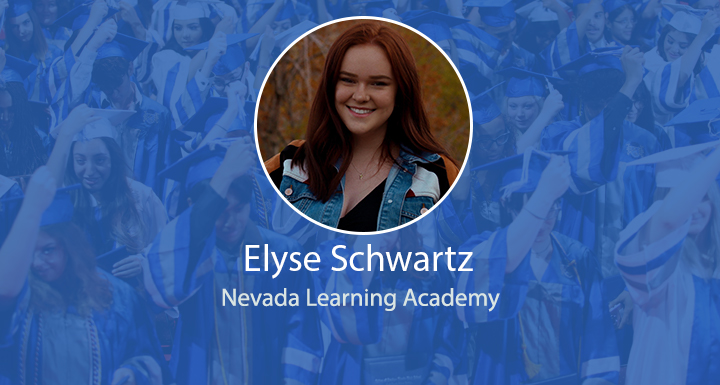 10 Apr

Star Graduates 2021 – Nevada Learning Academy

Elyse Schwartz is a resilient young lady. She was hit with an illness the last semester of her junior year and due to the pandemic, she was unable to engage in fixing her academic situation. Instead of making excuses, she came into Nevada Learning Academy (NVLA) at CCSD as a determined senior who was ready to turn a negative situation into a positive outcome for herself as a highly successful student. Her planning and diligence have enabled her to graduate college-ready. Elyse is an excellent example of a senior star graduate so it is with great pride that we congratulate her on all her successes in high school and into her future.

To view more Class of 2021 CCSD Star Grads, click here.