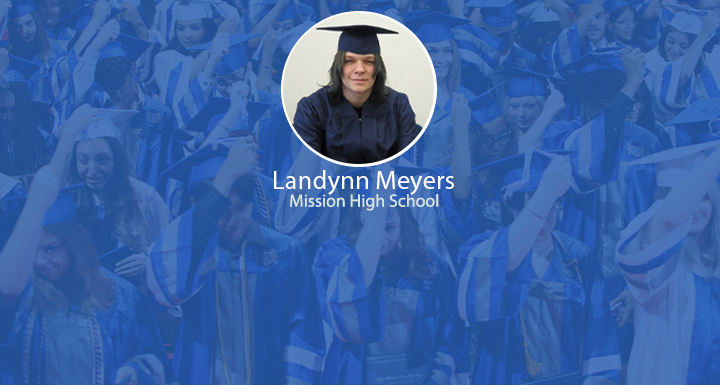 28 Apr

Star Graduates 2021 – Mission

Here is the truth about second chances: They rarely happen by chance; it takes dedication, hard work, and a desire to have something different. There is a quote by Jim Rohn that says, "Your life doesn't get better by chance. It gets better by change." This quote could not be more perfect than for Mission High School's Star Graduate, Landynn Meyers.

When Landynn enrolled as a sophomore, he had only 8 days sober. Today he is 17 years old and is on his way to celebrating three years of sobriety while walking a beautiful path of recovery by sharing his experience, strength, and hope along the way. Landynn constantly displays dedication, determination, and discipline in all that he does including being the first person to volunteer to be of service to the school, speak at recovery events, or offer his number to support one of his peers.

Landynn, the president of both Batteries Included and Student Council, changed the trajectory of his life from the grips of addiction to a young man ready to graduate high school and take on the world. Landynn hopes to continue in his leadership by one day becoming a drug and alcohol counselor and then working at Mission High School.

To view more Class of 2021 CCSD Star Grads, click here.