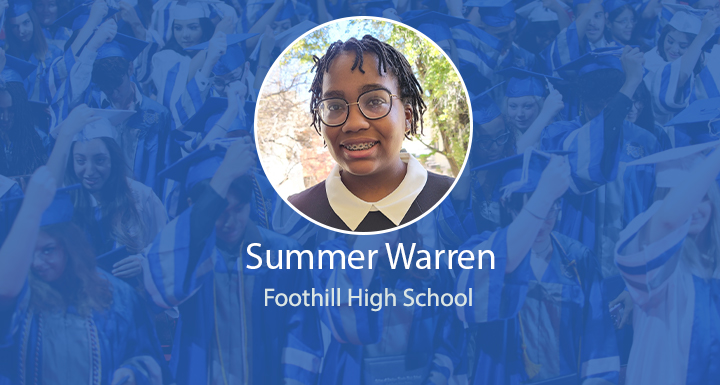 19 Apr

Star Graduates 2021 – Foothill

Summer has an exceptional work ethic. She is graduating with high honors and the College and Career Ready diploma. She is a valedictorian candidate. She will be ranked #1 in her class by the end of this school year. Summer has continued to challenge herself with the most rigorous courses she can take. She has let nothing stand in the way of her academic success. She has applied and been accepted to the prestigious Massachusetts Institute of Technology, where she will be able to expand her already exceptional skills in the STEM field.

To view more Class of 2021 CCSD Star Grads, click here.