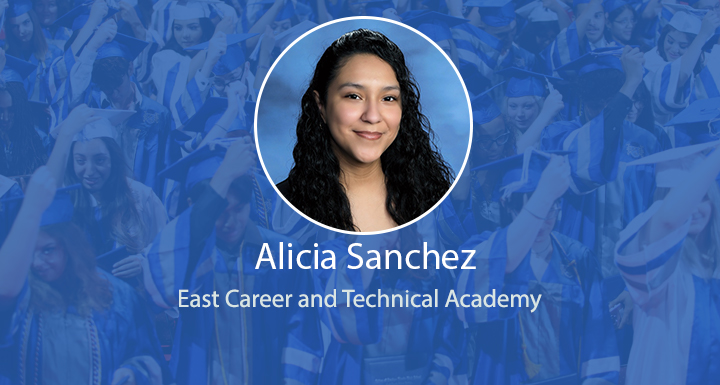 13 Apr

Star Graduates 2021 – ECTA

Alicia Sanchez is, in a word, phenomenal. She is a standout member of East Tech's Sports Medicine Program, a seasoned competitor with HOSA, a leader in NHS, and has given over 200 hours of service to Sunrise Hospital's Pediatric and Mother and Infant Care units, working with families and parents and providing on-the-spot translation services for families when needed. That's right! Alicia is bilingual, too! Alicia has volunteered at events at local elementary schools, has served as a peer tutor, PBL team leader, and just completed and presented a truly stellar senior project. Alicia is also a fashion elective program stand out with too many original and creative designs under her belt to count, and is in the top of her class. Alicia is a compassionate, hard-working and brilliant trailblazer, as she will be the first in her family to attend college. Alicia is a Questbridge College Match Recipient, one of only two in East Tech's history, and will attend Yale University in the fall. We simply could not be prouder of our East Tech Titan Class of 2021 Star Graduate. We can't wait to see what she does next!

To view more Class of 2021 CCSD Star Grads, click here.