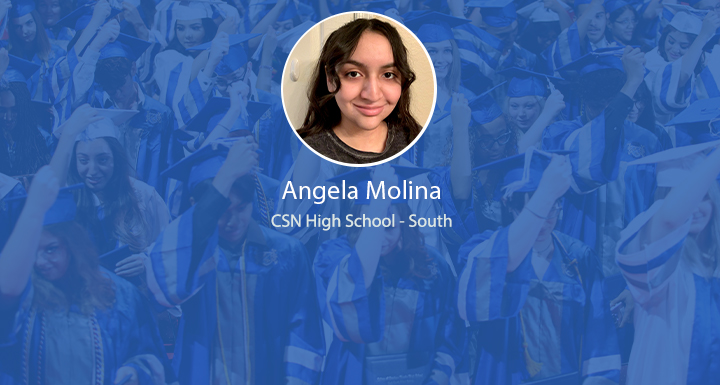 07 May

Star Graduates 2021 – CSNHS South

Angela is completely invested in her education. As a first-generation college student, she has worked hard to earn a reputation among her teachers and peers as a capable and enthusiastic student leader. Angela's high school career presented plenty of obstacles for her. She has dealt with ongoing medical issues that require continual care. While teenagers all over the world have had their lives turned completely upside down by the pandemic, she's made it through by finding joy in the love and support of her family as well as her many creative pursuits and hobbies.

Angela's struggles have made her ability to self-advocate and persevere all the more remarkable. As part of the CSNHS program, Angela has distinguished herself with her willingness to successfully take on challenges, as our students must complete a competitive application process. In May, she'll be graduating with not only a high school diploma, but an Associate of Science Degree from CSN. We wish her all the best for her in her future medical career!

To view more Class of 2021 CCSD Star Grads, click here.