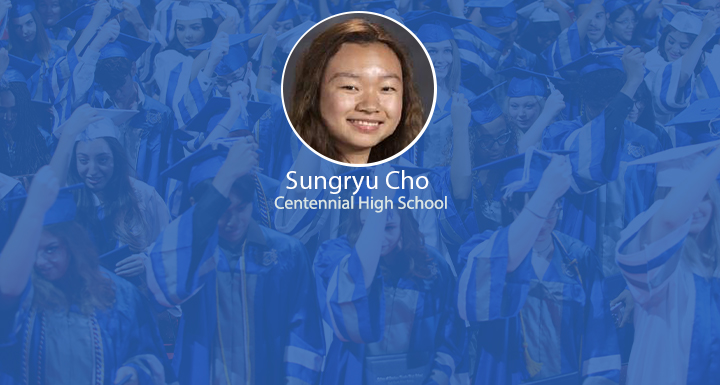 03 May

Star Graduates 2021 – Centennial

Sungryu Cho is hardworking, determined, and open-minded. Immigrating from Japan to America has been a challenge for her; not only has Sungryu overcome the obstacles, she has mastered both English and Japanese (receiving a 5 on her AP test) and will receive the Seal of Biliteracy on her diploma distinguishing her mastery of 2 languages. Sungryu has taken the most rigorous courses offered at Centennial High School and has risen to the challenge; by the end of this school year, she will have completed 8 AP courses and 1 college-level English course. She is in the top 2% of her graduating class. Sungryu is currently the president of the Japanese club and dedicates at least 2 hours weekly to the club and cultural outreach. In addition to the Japanese Club, Sungryu is the Vice President for Key Club. In wanting to prepare for her career as a future diplomat working in international relations, Sungryu has started working on her own website to release and review articles on the many international issues facing people today.

To view more Class of 2021 CCSD Star Grads, click here.