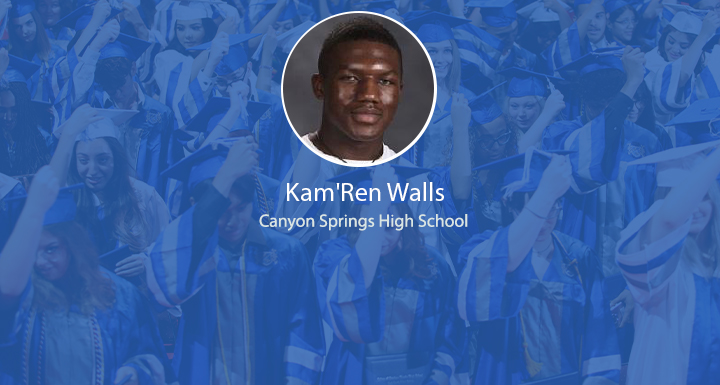 20 May

Star Graduates 2021 – Canyon Springs

Kam'Ren is a wonderful student here at Canyon Springs High School. He is actively involved in the school and community and takes his school work and leadership responsibilities within the ROTC program seriously. He has many interests beyond academics. Five of his seven classes are AP courses and one is an Honors ROTC course where he is a ranking officer. Kam'Ren is not one to follow the crowd and is a confident young man who is adamant about pursuing his interests beyond high school. He is well-liked by his peers as well as the faculty and takes pride in being a leader on and off-campus. Kam'Ren is a goal-driven, ambitious, intelligent, and determined young man. He currently has a 3.87 unweighted GPA and a 5.09 weighted GPA. He will be graduating with high honors and receiving the highest diploma type, Advanced Honors diploma from Canyon Springs High School.

To view more Class of 2021 CCSD Star Grads, click here.