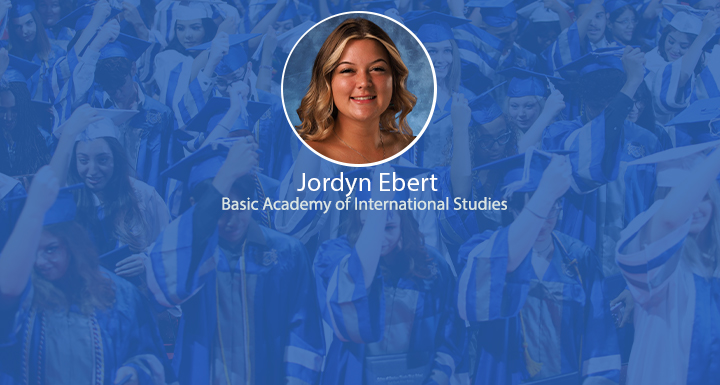 05 May

Star Graduates 2021 – Basic

Jordyn is an excellent student. She is always challenging herself with a rigorous schedule even though she is involved in many extracurricular activities. She plays competitive softball as well as being on our school's championship softball team. She is also a member of our student council and devotes extra time to make sure our student activities are well planned. Jordyn is the quarterback for our girl's flag football team and excels there as well. Not only is Jordyn an exceptional athlete and student she is a person who can meet and overcome challenges. Her family was closely affected by the October 1 shooting in Las Vegas in several different ways. She could have let these devastating tragedies overcome her, but she chose to be a light in this dark time to family and friends. She will attend Rhodes College in the fall and play softball.

To view more Class of 2021 CCSD Star Grads, click here.