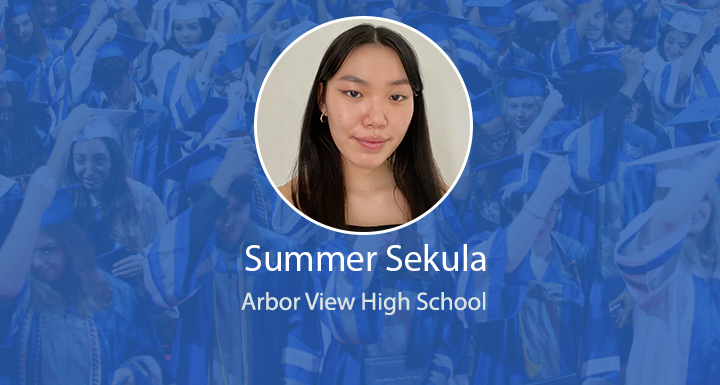 07 Apr

Star Graduates 2021 – Arbor View

Summer Sekula is a phenomenal Arbor View senior. As valedictorian, she is always pushing herself to academic excellence with an impressive 5.4 weighted GPA. Outside of the classroom, she is involved in the Environmental Club and the National Honors Society where she devotes her time tutoring younger students and volunteering for local community programs. Visual arts is another field she has excelled in, earning various art awards and even getting published in a national art anthology. Although she will continue her involvement in the arts, she plans to major in history during college, pursuing her dreams of becoming a professor of history. We wish her the best and are incredibly proud to have her as a Star Graduate.

To view more Class of 2021 CCSD Star Grads, click here.