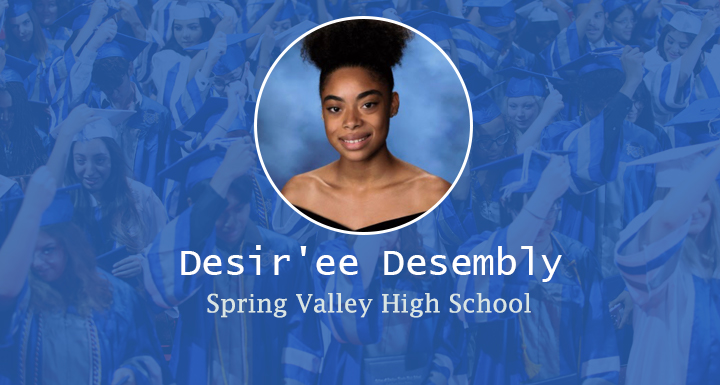 24 Apr

Star Graduates 2020 – Spring Valley

Desir'ee Desembly is an excellent example of what Spring Valley High School represents, "Success With Honor and Spirit." As a member of our AVID college-readiness program all four years of high school, she has proven to herself and others how successful she can be academically, despite personal hardships. Desir'ee exhibits great character, is very kind, and enjoys helping others. She is actively involved in clubs and activities that give her the opportunity to serve. Desir?ee will be the first in her family to graduate from high school and attend college. She currently has a weighted GPA of 4.258 while taking AP and Dual-Credit courses. After graduation, she plans to pursue a degree in psychology and eventually become a psychiatrist.

To view more Class of 2020 CCSD Star Grads, click here.