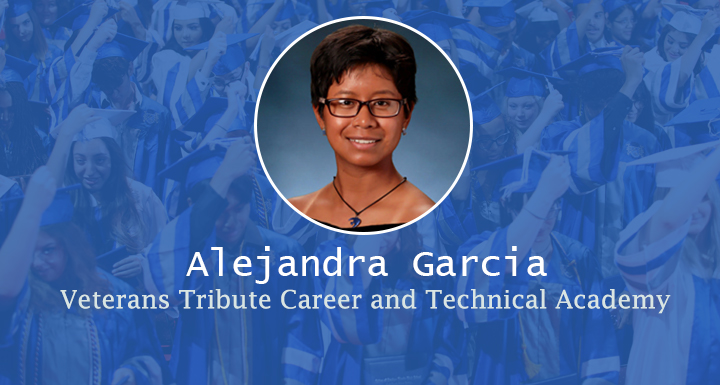 07 Apr

Star Graduates 2020 – VTCTA

Alejandra Garcia is Veterans Tribute Career and Technical Academy's (VTCTA) 2020 Star Graduate. Alejandra is kind, positive, upbeat, and is willing to help at a moment's notice. She has overcome several obstacles to become the person she is today. Alejandra leads by example and is involved in several activities around campus. Her presence is invaluable, and VTCTA will miss her tremendously as she continues her formal education at the University of Nevada, Reno.

To view more Class of 2020 CCSD Star Grads, click here.