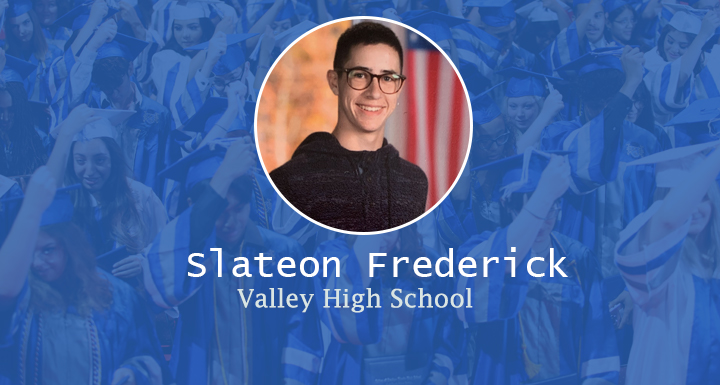 20 Apr

Star Graduates 2020 – Valley

In 8th grade, Slateon Frederick and his parents decided that attending a magnet high school would be best for his goal of attending military college. He learned about Valley High School?s MSTEM (Military Science, Technology, and Emergency Management) program and was hooked! He joined the Cyber Patriot team and was placed with other freshmen on the B-Team for Cyber Patriot. The team won first in state Gold Tier All Service Division and third in state overall for three years in a row. Slateon ran cross country for three years and has been a part of JROTC for four years. JROTC has afforded him multiple leadership opportunities as S4 supply and logistics, Company Commander, and Battalion Executive Officer. He served on the board of Valley Viking Scholars for the last two years and is proud to be part of this group that celebrates student success through community service. As a senior, he applied to the service academies and was medically disqualified. He did not let this deter him. He is proud to announce that he is a national four-year Army ROTC scholarship winner and will be attending the Citadel, Military College of South Carolina in the fall.

To view more Class of 2020 CCSD Star Grads, click here.