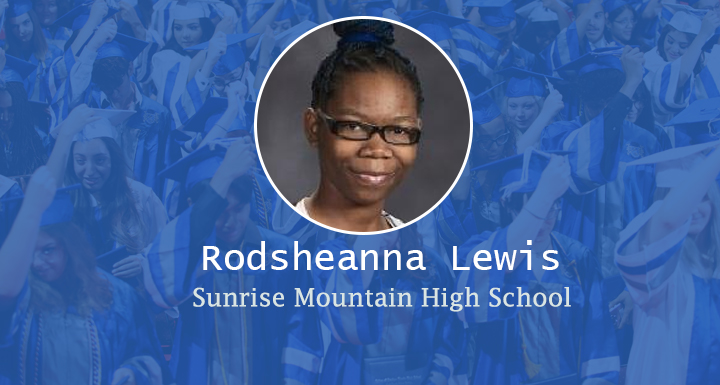 12 May

Star Graduates 2020 – Sunrise Mountain

Rodsheanna Lewis is an exceptional and dedicated student at Sunrise Mountain High School. Rodsheanna's goal of attending college has motivated her to consistently take Honors and AP level courses and excel in them. She understands the benefit of doing well and maintaining a GPA that shows her desire to be challenged academically. Rodsheanna's hobbies include journalism and learning new things. She has demonstrated her dependability and responsibility with everything she sets her mind to. Rodsheanna's volunteer work ranges from participating in the "Light the Night" walk for leukemia and picking up trash at the Martin Luther King Park. Rodsheanna plans to attend UNLV upon graduation, where she hopes to focus on a career in medicine.

To view more Class of 2020 CCSD Star Grads, click here.