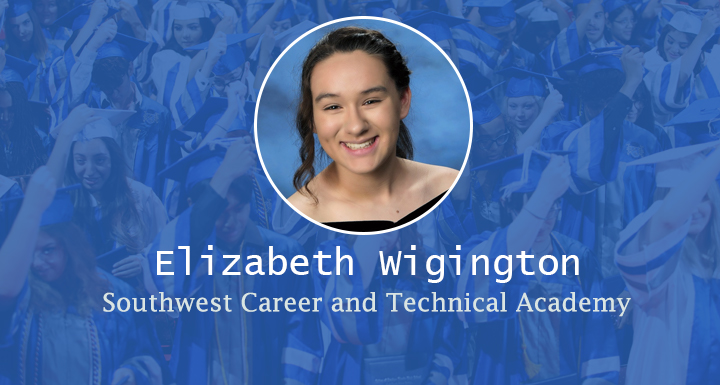 28 Apr

Star Graduates 2020 – Southwest CTA

Brains, ambition, drive, compassion, and integrity in perfect combination, make Elizabeth Wigington Southwest CTA's Star Grad 2020.

Future Physicist Elizabeth Wigington is the Student Body President and Valedictorian candidate at Southwest CTA. She maintains a perfect 4.0 unweighted GPA and is a member of the National Honor Society. Elizabeth serves as the Nevada State Student Council Webmaster where she designed and maintains the website nevadastuco.org. Elizabeth mentors her fellow classmates as well as middle school students across CCSD by presenting at conferences for Girls in Tech. And if all that isn't enough, in her spare time, Elizabeth is extremely active in piano competitions.

To view more Class of 2020 CCSD Star Grads, click here.