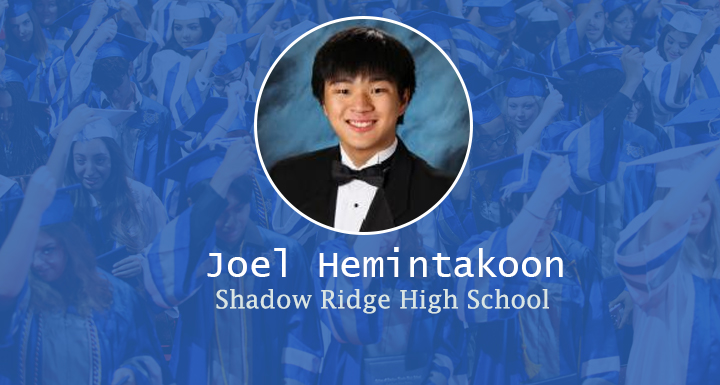 14 Apr

Star Graduates 2020 – Shadow Ridge

Joel Hemintakoon moved to Las Vegas from New Jersey at the beginning of his Junior year. The move was spurred by the deteriorating health of his father. Joel's father was the victim of a stroke and he has been half-paralyzed since the beginning of Joel's freshmen year. Joel administers his dad's medicine, feeds him, takes care of his incontinence, helps bathe him, exercises with him and helps bring him places in his wheelchair.

Joel didn' miss a beat when he enrolled at Shadow Ridge HS. He immersed himself in all that is Shadow Ridge. He became a member of the wrestling team, Marching Band and Advanced Band, as well as continuing with his rigorous academic course load. Joel is a Valedictorian Candidate and has also had 6 scores of 5 and 1 score of 4 on his AP tests. He received a perfect score of 36 on the ACT and is a National Merit Finalist. Joel hopes to study Medicine in College. Shadow Ridge HS is proud to recognize Joel Hemintakoon as a Star Graduate.

To view more Class of 2020 CCSD Star Grads, click here.