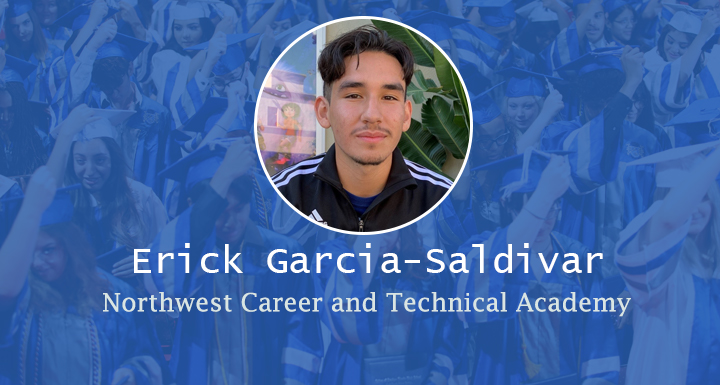 23 Apr

Star Graduates 2020 – NWCTA

Erick Garcia-Saldivar attends NWCTA and he is our Star Graduate. Erick is an intelligent young man who succeeds academically in challenging Honors courses. I was delighted when Erick told me he was interested in pursuing a Teaching degree. There are many reasons that lead me to believe that Erick is an exemplary student. Not only is he challenging himself in academic courses, but he is a first-generation student in his family to attend college. He is bilingual in Spanish, organized, tenacious and curious. Erick truly is a student that does not give up when confronted with a challenge. He never gave up trying out for the Boys Soccer team and finally made varsity his senior year in high school. This year, his soccer team won the State Championship and his competitive spirit is what will help him achieve his future goals.

To view more Class of 2020 CCSD Star Grads, click here.