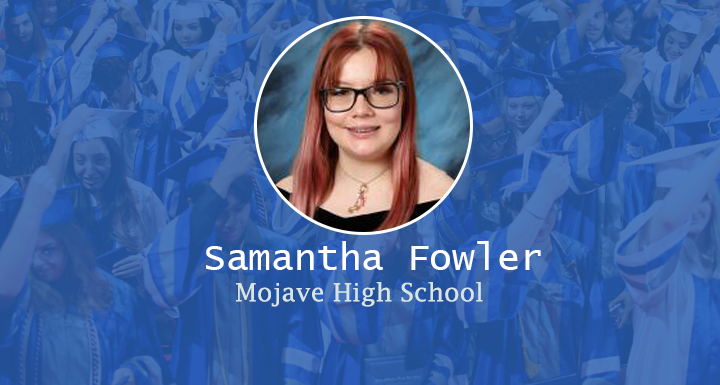 21 May

Star Graduates 2020 – Mojave

Samantha Fowler has several strengths to offer, as she is a hardworking student who is determined to achieve what she sets her mind to. Some of Samantha's greatest assets are her ability to handle adversity and her willingness to push herself to meet the expectations that she has set for herself. Samantha's commitment, motivation and desire to succeed is nothing short of outstanding. Samantha's drive definitely sets her apart from her peer counterparts, especially given her personal circumstances; whereas these circumstances alone would cause many to give up and quit especially when you take into consideration that she is still a teenager. In addition to Samantha embodying the devotion and passion necessary to be successful, I feel compelled to add that her ability to be self-disciplined and maintain her grades, all the while keeping up with the rigor of AP and Honors classes, a full-time job, taking guardianship of her siblings and dealing with adversity, has truly been astounding and I personally admire her abilities to do so. Samantha values her education and realizes that her education can ultimately change the course of her life. She exhibits the perseverance to overcome obstacles and achieve greatness for herself, despite the circumstances that have been put before her. Samantha has challenged herself by taking Honors and Advanced Placement classes this school year and her GPA of 3.338 is proof of her commitment to academic excellence. Samantha is set to graduate in May with a College and Career Ready Diploma, despite the adversity that she is currently facing and the obstacles that she has overcome.

To view more Class of 2020 CCSD Star Grads, click here.