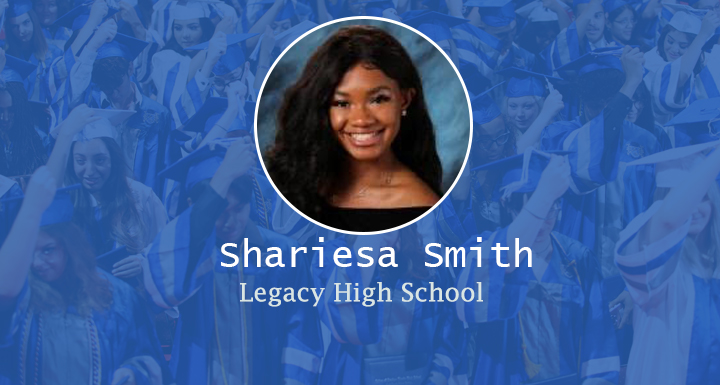 18 May

Star Graduates 2020 – Legacy

Legacy High School is proud to recognize Shariesa Smith as our Star Graduate for 2020. Shariesa consistently set an exceptional example for others to follow and exemplified what it means to leave a Legacy. In addition to maintaining a rigorous academic schedule of Advanced Placement courses throughout her four years at Legacy, she devoted time toward various school and community-based organizations. She currently serves as the President for the Jobs for Nevada's Graduates, City of Las Vegas Batteries Included, and Legacy Project programs.

In addition to utilizing these experiences to develop personal leadership skills, Shariesa served as a positive role model and assisted up and coming students. As the Vice President of the Black Student Union (BSU), Shariesa dedicated numerous hours in order to make positive contributions to the school's overall climate and culture.Shariesa served as a student representative for the School Organizational Team and provided meaningful input from a student perspective. To quote Shariesa, "Attending Legacy opened so many doors which allowed me to get involved with the community and become a leader within my school. Now I can leave a legacy so that other students can follow my footsteps."

To view more Class of 2020 CCSD Star Grads, click here.